Expand the limits of your radial perception.
New Encore Chapters include 30 new stages with new game features and a new storyline. Available as a separate purchase.
Tim Shiel returns with new music tracks
& the ethereal voice of Jojo Petrina is back with new narrative.
Be mesmerised all over again.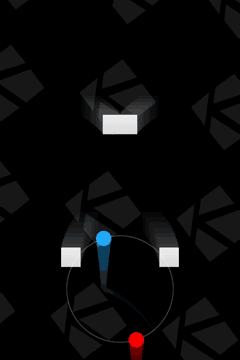 Feel edge of your seat terror where the world around you becomes quiet and numb as all that matters is the game living between your palms - that is Duet.
Press & Praise